$75.00 ex. GST $82.50 Incl. GST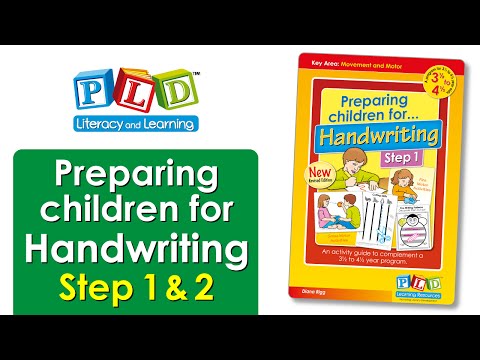 The range of motor skills that support handwriting
This practical and easy to use activity guide provides early childhood workers and parents with easy-to-understand information and activities focused upon fine and gross motor skill development for 3 1/2 to 4 1/2 year olds.
Cutting, colouring, drawing, play dough and pre-writing activities
Ball, balance, eye tracking and body control activities
Expectations and guidance on pencil grip and posture, among other skills
Includes:
Instruction manual (178 pages)
Note: This publication can be opened in full.
Step 1: Hover over the thumbnail of the cover.
Step 2: When VIEW appears, double click.
Step 3: Scroll through and view the entire publication.
Recommended Downloads:
Pencil grip and drawing skills age 1-6
Getting ready for writing (pre-writing) ages 3 & 4
Developing cutting skills milestones age 3 to 6
Creating texts - Handwriting - Developing a fluent, legible handwriting style, beginning with unjoined letters and moving to joined handwriting