$75.00 ex. GST $82.50 Incl. GST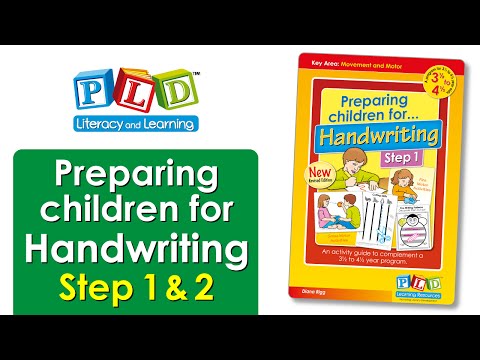 The range of motor skills that support handwriting.
This guide continues to prepare children, aged 4 1/2 to 5 1/2 years, for the demands of handwriting.
Developed by an Occupational Therapist, this resource introduces a comprehensive pre-handwriting program with activities targeting skills that are essential for handwriting.
Pencil grasp, paper position, posture and rehearsal of pre-writing letter formations.
Tracking, visual memory and visual discrimination activities.
Hand skills: cutting, play dough, threading etc. activities.
Includes:
Instruction manual (232 pages)
Note:
This publication can be opened in full.
Step 1: Hover over the thumbnail of the cover.
Step 2: When VIEW appears, double click.
Step 3: Scroll through and view the entire publication.
This publication is mentioned within the 'Whole School Literacy Strategy' booklet on page 10.
Recommended Downloads:
Pencil grip and drawing skills age 1-6
Getting ready for writing (pre-writing) ages 3 & 4
Creating texts - Handwriting - Developing a fluent, legible handwriting style, beginning with unjoined letters and moving to joined handwriting